Protecting your business seems to be inherent for most business owners, but simply having an eye on the books and being at the office overseeing each day will not protect your business entirely. Having systems in place to keep your business, employees, and clients all protected from personal or financial harm is essential.
Protect Your Business
Annual background checks are often implemented in certain situations like for employees dealing with financial information, public or private, employees that work closely with children, the elderly, or the disabled, or employees that operate heavy machinery or work in transport. Annual checks also extend to most all Health and Human Services workers, including nurses and doctors, as well as most positions that require state licensing. But even if your business does not fall into any of these categories, protecting your company is still especially important.

Some things to keep in mind when considering recurring background checks—
Include all necessary information on your company's policy for recurring background checks in the company employee handbook.
Consistency is key. Make sure that the type of background check you run on each employee is the same for all, so long as it pertains to their role at the company. For example, running a driving check on an accountant would not be necessary, but a criminal check on an account, and a driving check on a driver would make more sense.
Use a company that is not internal. Internal reviews and background checks are susceptible to bias. Despite believing in our better nature, this sensitive material should be handled by independent professionals.
Treat the annual background check as normally as possible. The check can be paired with a quarterly or annual review, so the subject is not an awkward one.
Social media can be checked as well. Employees can represent the company they work for and it is important to keep track of the reputation that is being put forward for the company.
If you choose to check social media, it is important to have certain policies in the employee handbook for conduct regarding social media and the company.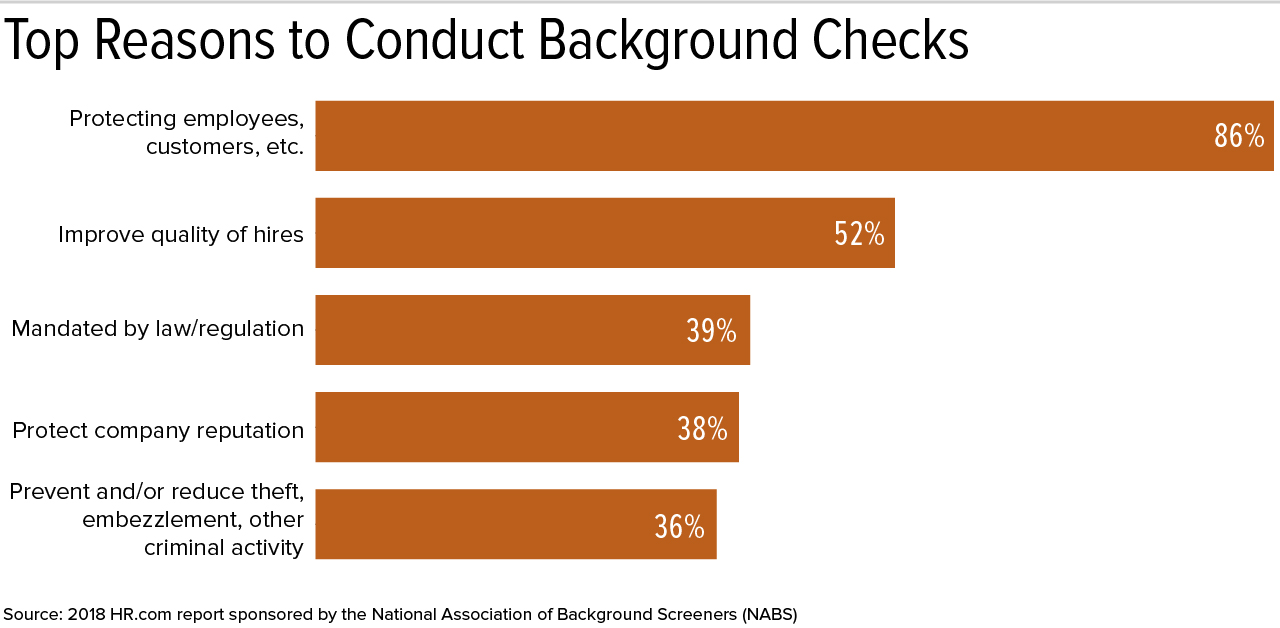 Be Prepared
It is important to be prepared for what is to come when you perform background checks on employees. If a report comes back with a DUI or a felony, you must know, as an employer, what you can and cannot do in each specific situation so that you are not liable for suit. Wrongfully dismissing an employee without grounds to do so could land your company in court and, even if found that your company is not in the wrong, the company will still accrue substantial legal fees.
Partner With ESS
Employment Screening Services has experienced professionals that can answer all or any of your questions in these matters. It is important to stay up to date on background and drug screening practices, and we would love to help your business retain good employees for the success of both your company and the employees. Recurring background checks can save time, money, and energy over time. ESS can partner with your company to take the hassle out of conducting drug screening and employment screenings to keep things running smoothly. Give us a call today or leave your information here and we will get back to you to answer any questions you have and inform you on how we can help your business.